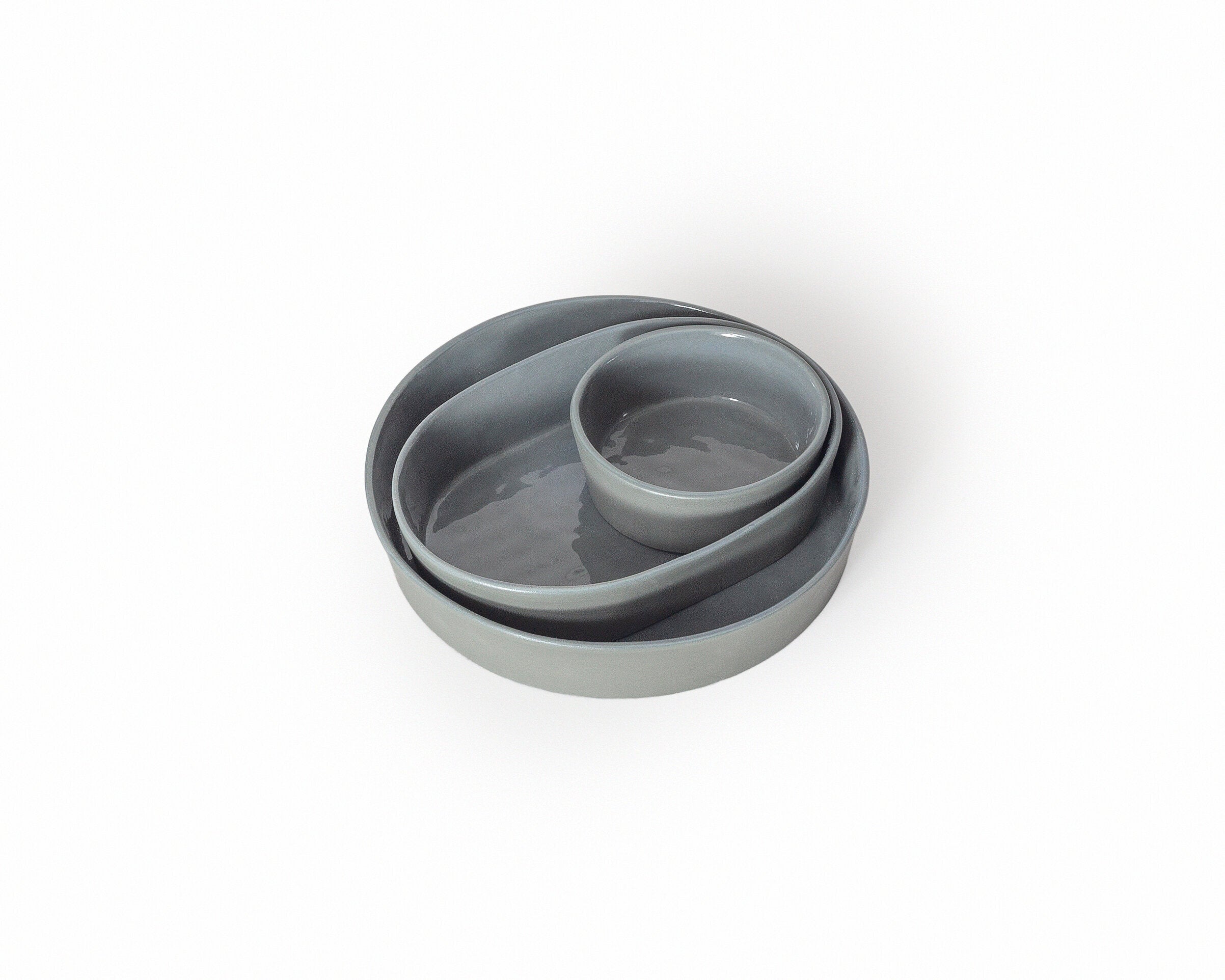 Made By Andrew Molleur
Each tray is handmade with tinted porcelain. The interior is finished in a glossy glaze while the outside is left matte. A soft pattern can be seen from the top side alluding to what the bottom has to reveal. Once the tray is flipped, each size reveals a crisp pattern adding a subtle detail. Each tray can stand alone or be arranged with others. Nesting aids in storage and allows a mixing of colors to create just the right combination to suite your style. Ideal for use in the kitchen or just about any other area of the home.
Food and dishwasher Safe. Made in USA.